Wynter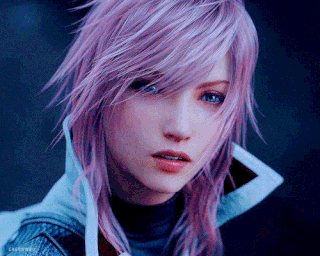 Posts

: 2


Join date

: 2018-10-02


Subject: Falla, Wendigo Emilia Wed Oct 03, 2018 6:56 am

---

General Information File



Name: Wendigo Emilia Falla

Aliases: Indie or Indigo

D.O.B.: 20th March, (17 years old)

Height: 5'6''

Weight: 133 lbs

Natural Hair Color: Blonde

Eye color: Blue

Characteristic Features: Dyes her hair pink.

District: Rose District

Current Occupation: Student

Weapons: [Registered or Unregistered]

Name of Father: Caine Falla

Name of Mother: Wendy Saloon-Falla

Names of Sibling(s): N/A

Extended Family: N/A

Pets: Theo, who is a ginger tom cat.

Faceclaim Name: Lightning Farron from Final Fantasy XIII

Brief Description of Gifts:
Anti-Gravity Manipulation -[i] Allows the user to become gravity's greatest rival, Anti-gravity, giving the being a gift of floating effortlessly in the air along with other objects at a single touch. This also includes living entities too yet user has to hold on to the living entities so they can float. That puts a lot of pressure onto users ability to keep them both float due to its harder to erase a living entities gravity than an object, resulting in the user and living entities only allowed to float only a three to four meters off the ground as long as they keep in contact with gifted-user by touch.

Cons
— Anti-gravity can harm users body physically. The loss of concentration they can plummet back down to the ground and hurt themselves at impact.
— When gifted-user gets a headache, it's impossible for them to function there gift.
— User can't float above certain heights due to air pressure doesn't allow there lungs to breath. (Which is why aeroplanes were intended.)
— The user can sometimes end up floating while unconscious or dreaming.
— The user isn't superman and fly about all day. There is a time limit of how long a user can float for approximately an hour to three depending on what else they are floating with them.
— The user has a weight-limit approximately able to float up to a maximum of three tons at once.

Pros
+ No Motion sickness
+ Floating
+ Can float both entities and objects to specific points.
+ Removes weight from heavy objects easily.
+ Gives user plenty of exercise.

Neutral

- + User has to keep a right healthy amount of weight due to their gift, meaning they have to eat a boatload of food. (Indie enjoys eating food.)


Notes:



Indie is often viewed as a soft person, due to open heart and happy personality.

Indie comes from a low-income family background, so she understands the dire need of saving money and enjoy life's little pleasures, such as cake.

Indie works part-time in a cafe yet she inspired to be a painter.

Indie enjoys reading twisted romance stories and mythology.

Indie is a hard working individual.

Not as innocent as she appears.

Sleepy
Admin





Posts

: 493


Join date

: 2016-12-11


Subject: Re: Falla, Wendigo Emilia Wed Oct 03, 2018 12:19 pm

---

Accepted

Congratulations and welcome to Beata.

esther's pics

••

cailin's pics

••

evander's pics

esther wright   cailin andrews   evander lupo